Premier poster UK pour : Saving Santa 3D !
Mardi 18 Juin 2013 à 20h41
Le studio britannique Gateway Films Ltd produit actuellement ce long-métrage d'animation intitulé "Saving Santa" en 3D, sur le thème de Noël. Arish Fyzee est à la réalisation, et Tony Nottage en a écrit le scénario. Le film est coproduit avec Cinema Management Group (CMG) et Prana Studios (Saga : Tinker Bell).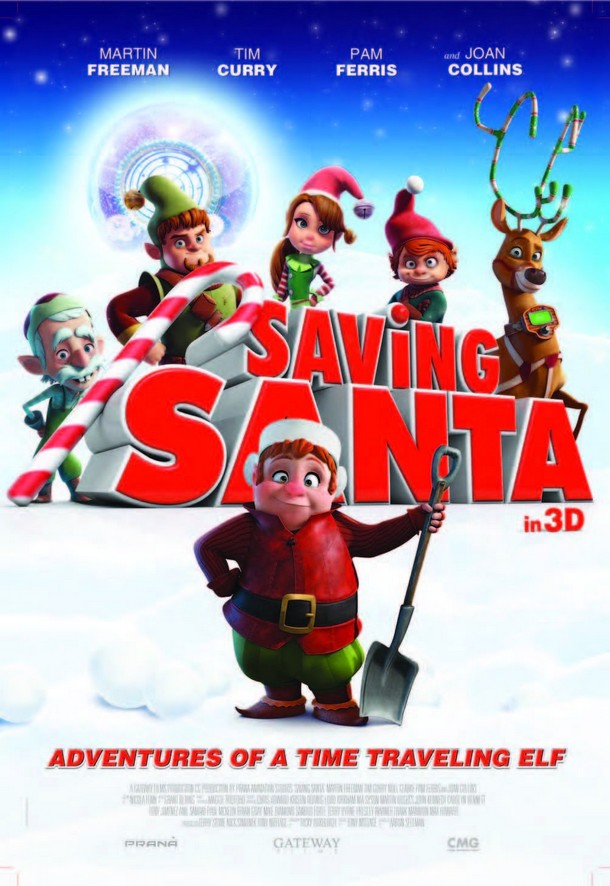 Histoire (v.o) : At the top of the North Pole, Bernard is an elf in Santa's workshop who's always messing up. One morning, after sleeping in late, Santa kindly shows Bernard the oh-so-secret time machine on his sleigh, which almost no one knows about. Suddenly, Bernard finds army commandos raiding the North Pole, demanding to know the location of his coveted time machine. If the world were to discover the exact location and existence of the North Pole, it would ruin Christmas for everyone! Bernard runs to the time machine and activates the device, going back in time to that same morning. Now it's a race against time to forge a plot with any elf that will believe his tale, and save Santa before the world finds out the secret of Christmas..

La distribution dans les salles du Royaume-Uni est annoncée pour le 12 novembre 2013.
» Plus d'informations sur le studio "Prana Studios"