Premier trailer pour : Giovanni's Island !
Vendredi 25 Octobre 2013 à 15h48
Voici le premier trailer du long-métrage "Giovanni's Island" (Giovanni no Shima), un film d'animation produit par le studio japonais Production IG. Ce film est réalisé par Mamoru Oshii's et Mizuho Nishikubo, sur un scénario écrit par Shigemichi Sugita Mizuho Nishikubo et co-produit avec la Jame (Japan Association of Music Enterprises) pour célébrer son 50ème anniversaire.


Histoire (v.o) : In the aftermath of the most devastating conflict mankind had ever experienced, the tiny island of Shikotan became part of the Sakhalin Oblast... and on the unhealed border in this remote corner of the world, friendship among children from two different countries timidly blossomed, striving to overcome language barriers and the waves of history. Inspired by true events.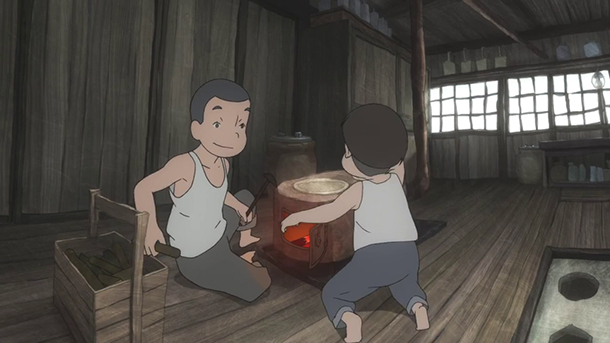 Inspiré de vrais évènements, l'histoire se déroule en 1945, à la fin de la seconde guerre mondiale, sur une île entre le Japon et la Russie. Sa distribution est annoncée dans les salles japonaise, via Warner Entertainment Japan à partir du 22 février 2014.
» Plus d'informations sur le studio "Production I.G"