Premier trailer pour : Ooops! Noah is gone... !
Vendredi 14 Novembre 2014 à 19h59
Voici le premier trailer du futur long-métrage d'animation 'Ooops! Noah is gone...' réalisé par Toby Genkel et Sean McCormack. Il est en cours de production aux studios Ulysses, Studio Rakete, Studio Fabrique d'Images, Skyline, et Moetion Films.


Histoire (vo) : A flood is coming. Luckily for Dave and his son Finny, two Nestrians, an Ark has been built to save all animals. But it turns out, Nestrians aren't allowed. Sneaking on board with the involuntary help of Hazel and her daughter Leah, two Grymps, they think they're safe. Until the kids fall off the Ark. Now Finny and Leah struggle to survive the flood and hungry predators and try to reach the top of a mountain, while their parents Dave and Hazel must put aside their differences, turn the Ark around and save them. It's not going to be smooth sailing.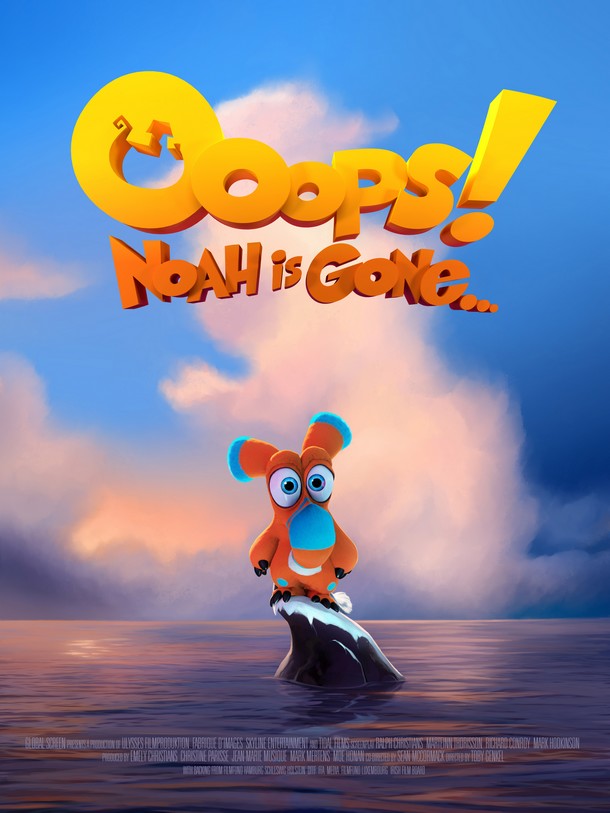 Ce film d'animation aborde le dernier tabou important dans l'histoire du monde de façon humoristique : Qu'est-il arrivé aux créatures qui ont manqué l'arche de Noé ? C'est la question à laquelle cette production qui est annoncé pour début 2015, tentera de répondre.
» Fiche de "Oups ! J'ai raté l'Arche..."
» Plus d'informations sur le studio "Ulysses Filmproduktion"
Voir aussi :

luciham20

07-08-2019 à 12h45

This is a really good movie that I had to watch a couple of times to get into. police pursuit game